A multidisciplinary designstudio
with focus on human centered design
We are designers, thinkers, entrepreneurs, teachers and more! We work in i wide field, from furniture to graphic design. But we always deliver holistic, innovative and bold solutions that put a smile on peoples faces!
When creating Lumber our idea was to interpret motion, but also to design a piece of furniture that speaks to passers by. We always try to design products with a lot of character. Simply because
it's more fun that way.
Inspired by the rise
and set of the sun
The modular Plant Here answers to the many needs and functions of a modern urban farmer or office gardener.

READ MORE
Spaces and voids,
sometimes the unpainted
brushstrokes are most crucial.
A luminaire with a lot to Tell
This project started when we analyzed Örsjö's assortment, breaking down shapes and trying to find a gap in their lineup. We saw a need for a liner armature with modern technology. Something that would fit a modern office as well as a private home, which today are quite flexible in what type of light they need.
"Hangout" is your office companion
"Hangout" is a natural companion at the office; a high desk for the activity-based workspace, a mobile and easily-accessible space for quick and creative meetings where thoughts can flow freely.
Link is a modular sofa for public spaces, a sculptural framework that can be combined
in many ways and Link invites you to be creative when it comes to choosing how you want to sit.
ADDI stands for ADD: Inspiration, Interaction, Ideation & Innovation.
Rolling elegance in the Urban Jungle
BinThere takes you by surprise with their 1930's touch. The round receptacles with leather details and wooden lids, solve the minor sorting needs with elegance.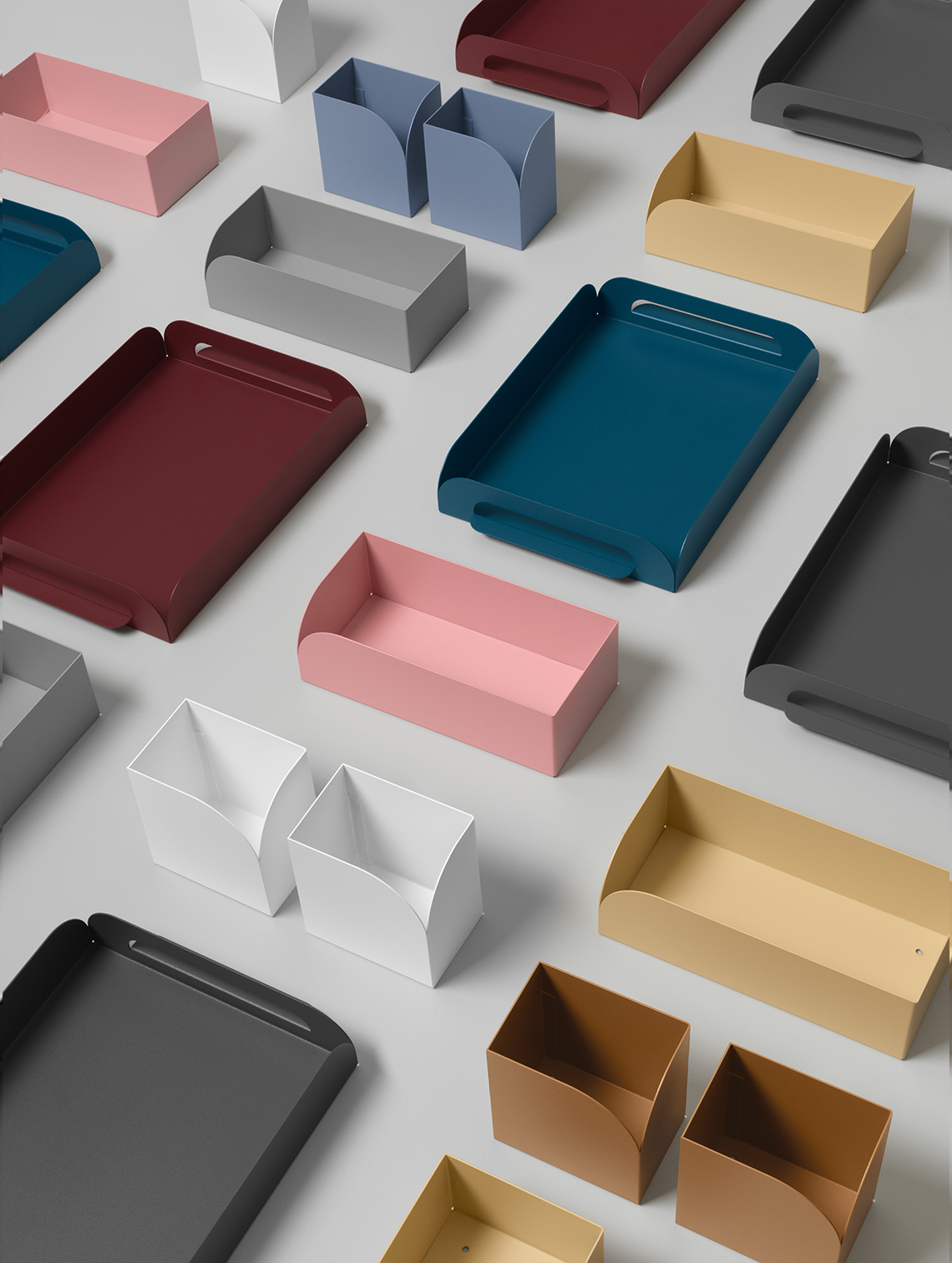 The playful design with multiple layers, in combination with exaggerated rounded corners, is inspired by nature's diversity. Like leaves on a vine, Traysi can link different office areas together.
A flexible moduel storage system for the activity based office that litteraly stands out. A play with light and shadows.